Many Americans are attempting more and more home repairs. There are a few things, though, that should always be left to a professional. Any issues with large trees in your yard should always be left to a professional tree service in Coon Rapids, MN. The trees can be large and heavy and very dangerous if not brought down correctly. These are the top 4 reasons to call one of the tree experts before attempting the process on your own.
The Right Qualifications
The most important thing to consider when hiring anyone to do work on your home or yard is their training. A professional tree service company in Coon Rapids, MN, will hire technicians that have studied trees and what problems they can cause. They will also be trained with working near dangerous power lines and how to protect both themselves and you from falling limbs. Their experience and knowledge of trees can also help simply prune a tree or help with a diseased tree. Trimming branches incorrectly can actually harm a tree more than any storm. They can also identify a diseased tree and eliminate it before it infects the rest of your trees.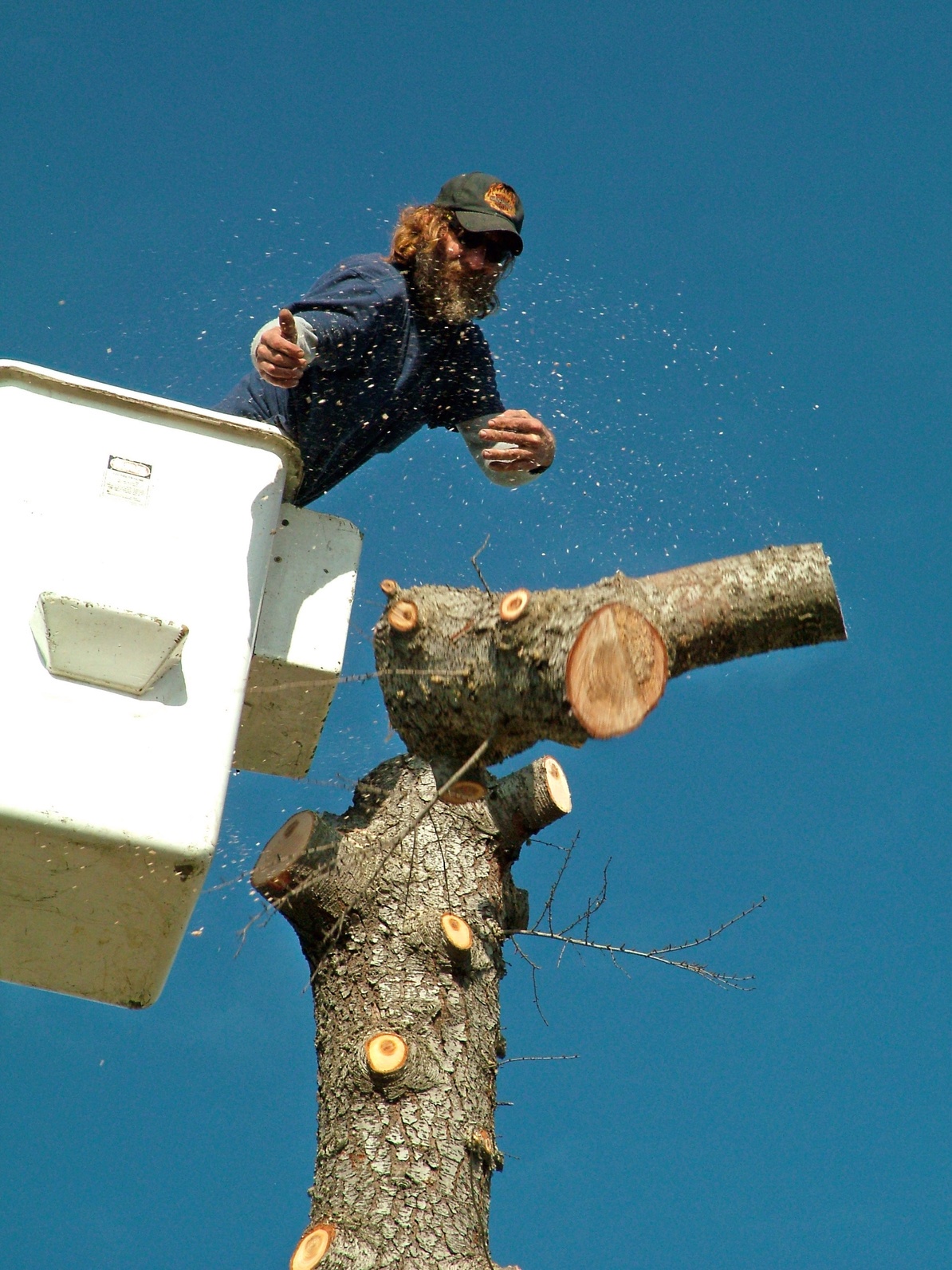 Years of Experience
The next benefit to using a tree service in Coon Rapids, MN, is their extensive experience bringing down many different sizes of trees. They have seen multiple scenarios involving many different species of trees. They will have a solid plan to fell the tree and won't need to try several different options hoping one of them turns out alright. Many times, the technician will work his way from the ground up trimming branches back in small sections. If the whole tree is coming down, they will then cut the trunk in small sections on the way back down.
Safety First
This should be the main reason to hire a company that specializes in tree removal in Coon Rapids, MN. That's why the cutting technician will cut small sections and the team on the ground will assist in lowering and discarding them. Professionals will move in a methodical pattern making sure everything is clear and safe before progressing. As stated before, they are also very familiar with power lines and how to navigate these. They will also protect your home and property from damage by cutting in small sections and tying each piece to the ground so it isn't unpredictable in where it lands.
PROPER TOOLS
All the training and experience is useless without proper equipment. A professional company will have different sizes of chainsaws suitable for different areas of the tree. They will also have the cables to support falling pieces. A boom truck with a lift will be able to hold the cutting tech more safely than a ladder against the tree. Many companies will also offer a grinder to eliminate the stump quickly.
The internet is full of videos of people attempting to prune or cut down their trees. Most times it is quite funny, but it can also be harmful. A professional tree service in Coon Rapids, MN, can help with any tree problem you may have safely and efficiently leaving your yard attractive and inviting. Contact Midwest Tree Experts today!