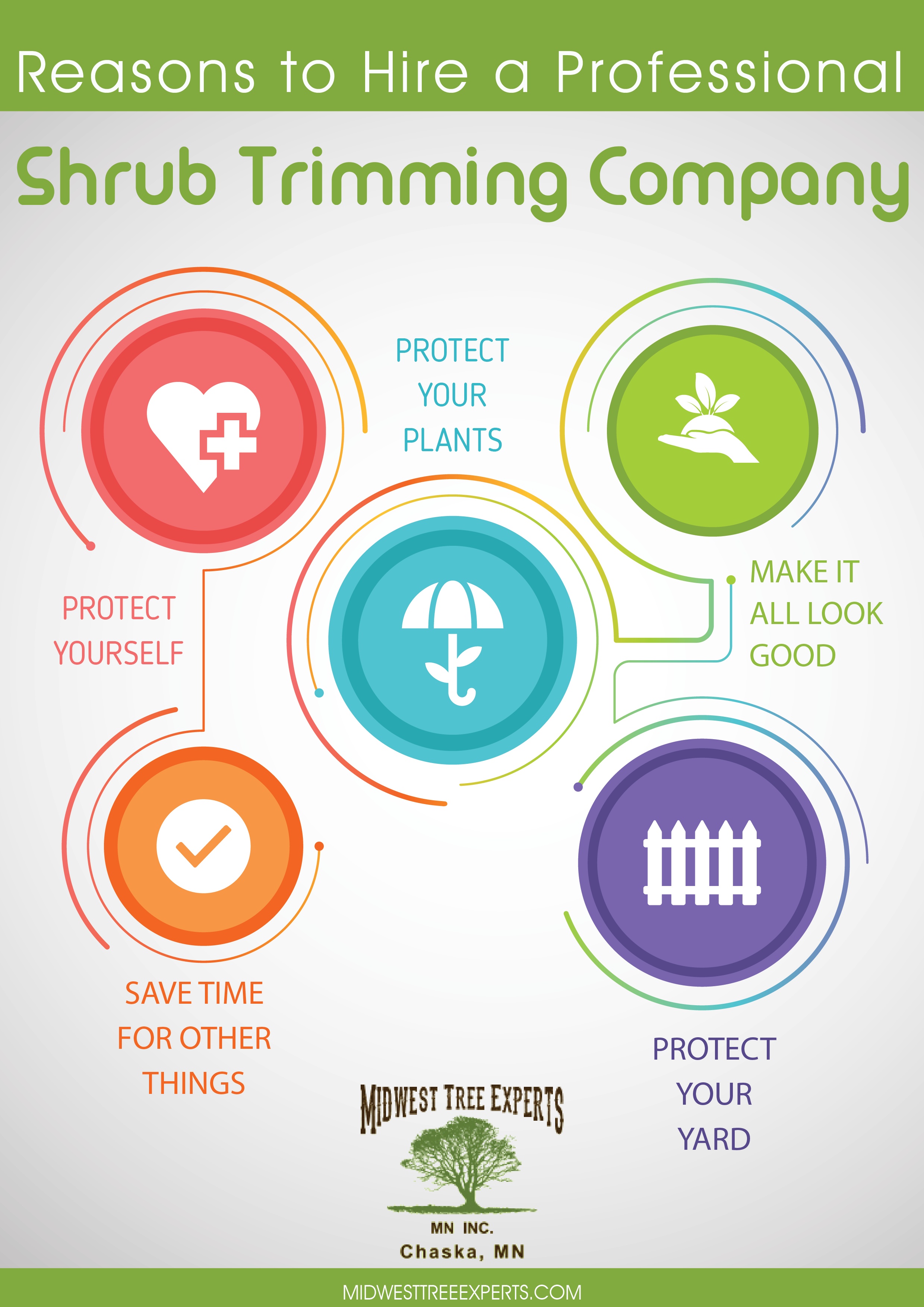 Your shrubs are more than just plants around your home. They set the tone and give visitors their first impression of how you take care of the house and its surroundings. Done correctly, well-trimmed shrubs can increase the value of your house and make it more appealing to buyers.
Chances are good that you have a busy schedule, and taking care of the shrubs is near the bottom of the list of things to get done. When you hire a professional to do the job, you're getting more than nice looking plants — you're getting your time back.
Professionals have the right tools and skills to make sure the job is done well. Their experience also makes the job safer for them, and since you aren't doing it, it's safer for you. When your professional team finishes the job, all of the yard debris will be removed, and you'll have little else to worry about. Plus, you get the credit for having a nice looking yard that people can admire.
At Midwest Tree Experts MN, Inc., our staff is trained and certified to take care of all your tree and shrub needs. When you hire us, you get a competent workforce that values your time and the way that your property looks. We'll do the job affordably and in a way that upholds our high standards. Call us today, so that we can get started helping you create a gorgeous yard. You'll be glad to get those chores off your back.