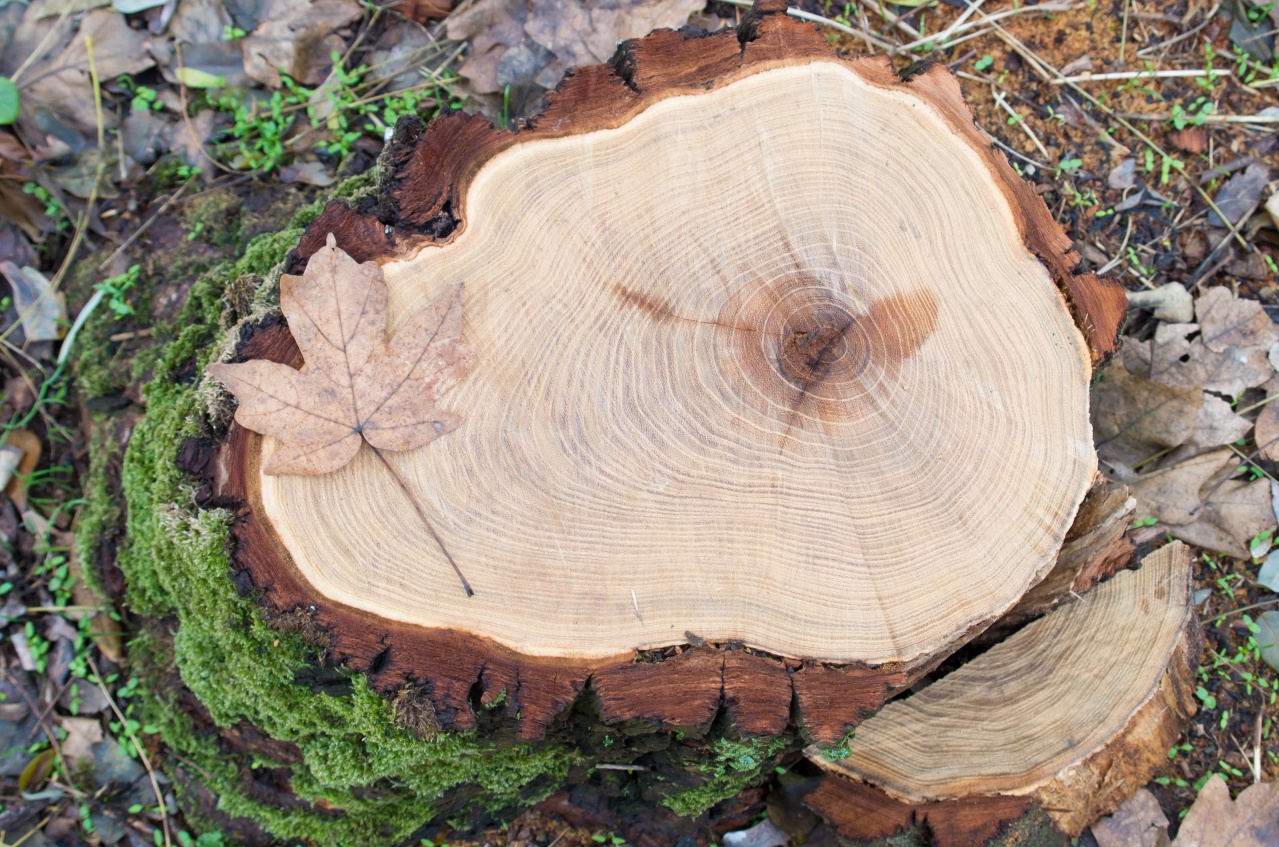 Tree stumps can sometimes be quite the hassle. Removing the roots can be even more work than the stump itself. However, there are several ways to remove stumps and tree roots. Some of them can be done yourself, but they're often time-consuming and labor intensive. Calling an arborist or landscape company will give you faster and safer results.
Chemical
This can take several weeks or months, but it may be the easiest method if you want to tackle the job yourself. You'll need to drill into the stump with a large drill bit, usually a 1-inch diameter. Depending on the size of the stump, you may be able to drill more holes, but you should aim for at least 4 to 6 on top. You'll then drill on the side of the stump to intersect with those holes. Each hole should be roughly 12 inches deep and 4 or 5 inches from the outer edge of the stump.
In the holes, pour the chemical product. Usually, it will be potassium nitrate based. This hastens the rotting process of the stump. It can take weeks or months until the tree is sufficiently decayed. Once you've waited an adequate length of time, you can remove the tree stump with an ax and shovel.
Manual
For small stumps and shallow roots, this may be your easiest option, but it's by no means free of labor. You'll have to dig up the roots, usually several feet away from the stump. You won't need to sever all the roots, and you don't necessarily have to target the largest ones. The stump itself can be cut apart, and you may be able to use it for firewood or simply discard it. Some people like repurposing the wood for do-it-yourself projects. When eliminating the roots, you should aim to eliminate at least 20 percent of them.
Mechanical
This is the fastest option, but it also requires professional assistance. It will also demand the least effort on your part. A tree stump grinder can remove stumps quite quickly and effectively. A landscape company will often do the job on a per-stump basis, so you'll get your best financial returns if you have several stumps to remove at once. They can also dig up the roots quickly and effectively. They'll have their own equipment to tackle the job, so you won't need to rent anything yourself. For the best and fastest tree root removal in Coon Chaska, MN, it's usually safest and easiest to simply call the professionals.